Exclusive to the UK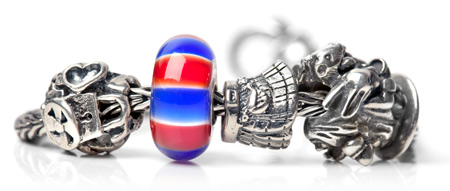 Love Spoons
Ref: UK11304
£45.00 (Silver III)
For many centuries, young Welsh men used the long winter evenings to carve Love Spoons for their loved ones. Love Spoons symbolise a life of health and happiness. Give this bead to the one you hold dear and dreams can come true.
Designer:Søren Nielsen
UK Colours
Ref: UK61105
£26.00 (Glass I)
All regions of the United Kingdom are represented in the red, white and blue of the Union Jack flag, which is a striking symbol of unity as well as diversity.
Designer:Lise Aagaard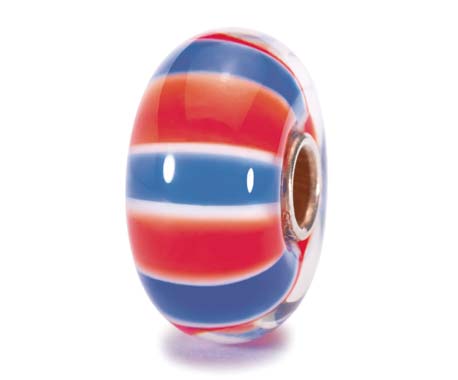 Celtic Kilt
Ref: UK11206
£37.00 (Silver II)
Conjuring up images of proud pipers and energetic cèilidh dances, the traditional kilt has been worn in Scotland and Ireland for generations to show the uniqueness of the Celtic culture.
Designer:Tomas Cenius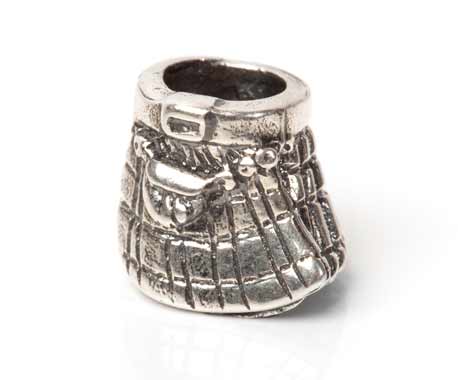 English Tea Party
Ref: UK11404
£51.00 (Silver IV)
The Tea Party is a quintessentially English affair, which Lewis Carroll introduced to Alice, The Mad Hatter, the March Hare and the dormouse with chaotic results! This little bead holds more than a story about tea-time, so take a closer look at the details.
Designer:Martin Bruun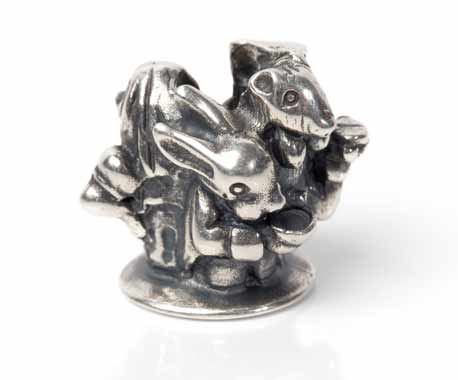 All text above (in italics) and images from Fable Trading, 2011.
These beads are limited to the UK but all World Tour beads were later distributed world wide as a one-off (on 15 June 2012), and are available globally until stocks run out in each country. These four beads will continue to be available in the UK.
Created by Amanda Mac, 28th Jan 2012, updated May 2013. Updated 2014.