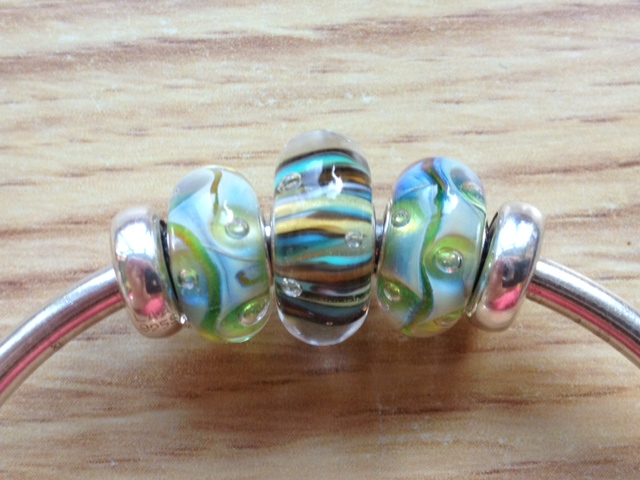 The central bead is TrollbeadsHeaven
The following information came from the UK dealer Macrow/TrollbeadsHeaven at the time of the bead's release. Apparently there are 99 of these LE beads.
This is the first listing of this Limited Edition Glass Trollbead available exclusively in the UK from TrollbeadsHeaven/UniqueBeadStore. We will be photographing some of these beads and listing them individually over the next week or so but we are allowing some "pre-orders" where we will choose a bead for you rather than choosing one or more from the site.
We are not entirely sure of the history of this bead. It is apparently a limited edition release that was sent to the UK a few years ago (we are guessing 2009/2010 as the style fits some of the OOAK/Uniques of that time) for a special event or a show or such like. Instead they ended up in the safe and were forgotten… And then they were discovered and sent to us!
In the absence of any further information on the beads' identity we're calling it the TrollbeadsHeaven Limited Edition.
 Created by Amanda Mac  Nov 2013. Updated 2014.