In June 2012, we were told about a new release, the Malawi beads. This is another initiative from Trollbeads to "give back". According to their website:
"In 2010 Trollbeads launched a similar initiative [to the Tibetan initiative] in the small African nation of Malawi.
Building on their experience from the India project, Trollbeads funded the Malawi Trollbeads Workshop, which gave a group of challenged young people the opportunity to learn the artistry of making glass beads over an open flame. Some of these young people had health issues while others had lost most of their family to AIDS.
At the Workshop, Trollbeads trained them in all aspects of running a successful jewellery business, including supply-chain management, production, design and marketing.
You can see a YouTube video about this initiative, released by TB on 1st June 2012.
Description
"These beautiful beads show an immense mix of colours. Each of the beads' inspiration can be found in the everyday lives of their African designers; from a pattern of a woman's vibrant dress on the street, a combination of exotic fruits in the marketplace, or a peculiar flower in the grasslands. Hand-crafted by locals in a self-sustainable workshop in Malawi, these one of a kind glass charm beads feature a universal sized core, allowing them to fit all major charm bracelet brands."
Here are some photos of various Malawi Beads – the black and yellow one is known as the "Chicken" bead by collectors.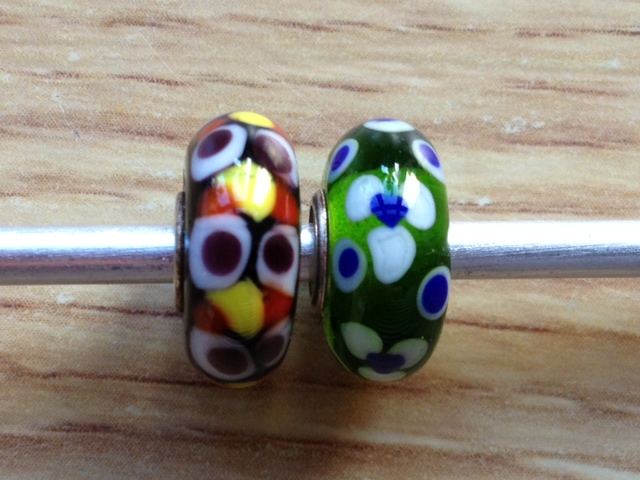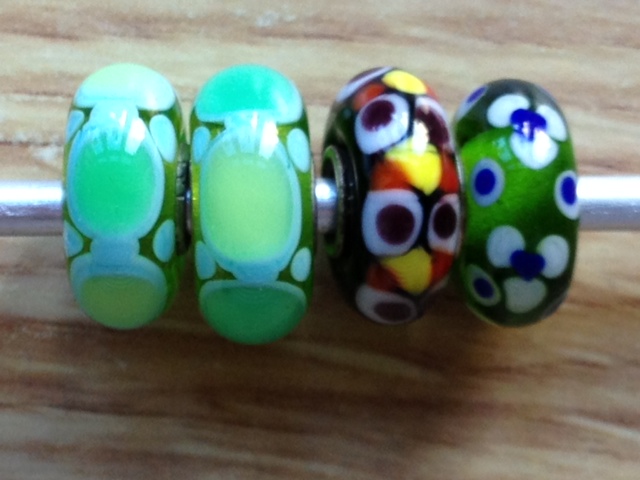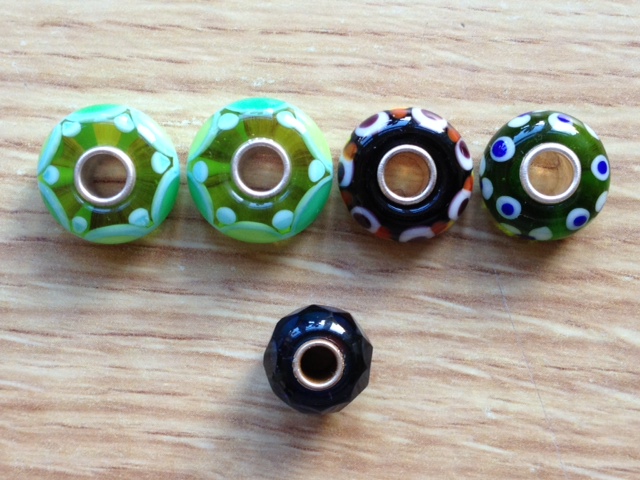 Please note that Malawis have large cores – I've shown a small core prism bead for comparison. Please also note the two matching green beads on the left above are the "UK" Citron Delight beads, which I regard as Malawi beads despite official denial by Fable. However, please look at the official photos below of Malawi beads which both show a bead identical to Citron Delight!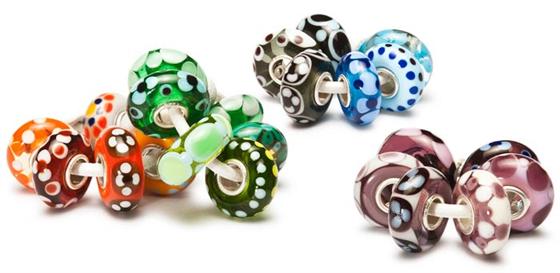 Photo above of Malawis (including a "Citron Delight") by Trollbeads. Please do not reproduce.
Photo above of Malawis (including a "Citron Delight") by Trollbeads. Please do not reproduce.